Crescendo Entertainment LLC in Charleston, SC Launches New Website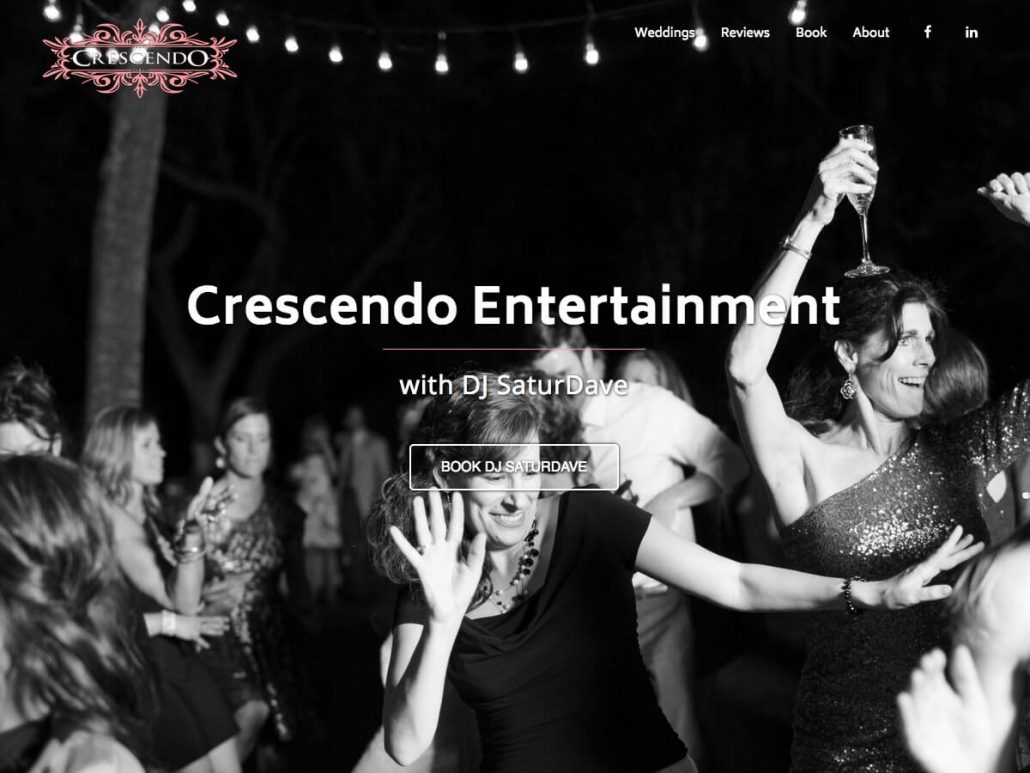 Weldon Websites is very happy to announce the launch of a new website for Crescendo Entertainment LLC in Charleston, South Carolina.
This new website, with its clean modern look and mobile responsive design, meets the needs of the rapidly growing number of consumers using smartphones, tablets, iPads, and other devices when searching online for wedding DJ services.
Website Features:
Responsive design for optimal viewing experience on a wide range of devices
Easy navigation that sticks to the top of the page during scroll
Call to action buttons that lead to contact information and email booking form
Homepage Testimonial Slider
Footer Testimonial Slider
Dedicated Testimonial page
Accreditation badges in footer showcasing industry awards
Social media links in scrolling menu and on footer
Business Hours
Monday – Friday
9:00 AM to 5:00 PM
Closed on weekends.